2015 a Record-breaking Year for Home Sales in Austin
Posted by Connor Client Concierge on Friday, January 22, 2016 at 5:30 PM
By Connor Client Concierge / January 22, 2016
Comment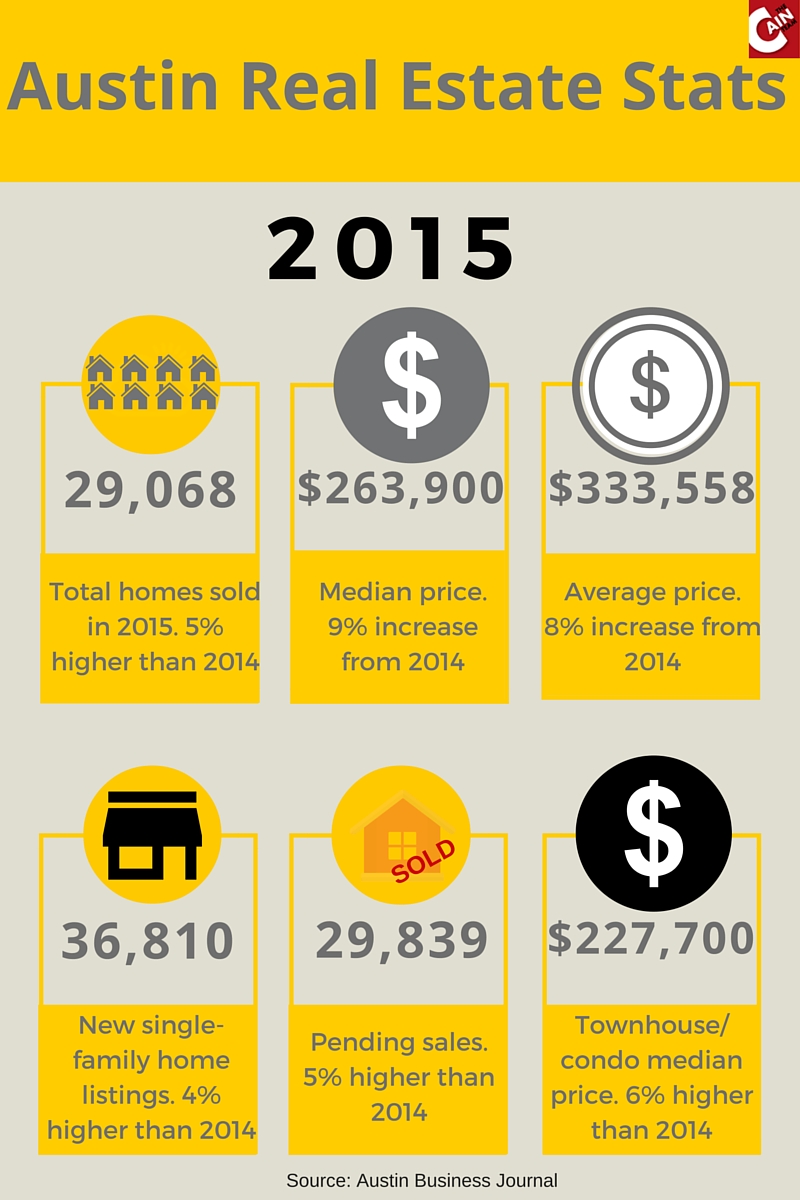 2015 is a very special time for realtors as the Austin Board of Realtors reported the highest
number of single-family home sales ever recorded in a year. With 29,068 transactions for 2015 and a total volume of approximately $9.7 billion, 2015 surpassed the previous year by 13 percent. December 2015 is also a very notable month, as it clocked in 2,390 single-family home sales—the most ever recorded in the final month of the year—at a time when people are usually busy with the holidays instead of home buying.
Re-sale homes remain the same despite an increase in demand and a projected increase in home sale prices.
All these data from the ABOR report are supported by the data collected from related research by Metrostudy, indicating that there is a strong demand for housing, albeit with limitations. Due to "a lack of developable lots at price points the majority of buyers can afford," first-time buyers and first-time move-up buyers may not be able to find a home they can afford in a more expensive housing market.
Single-family homes are priced at a median of $263,000—9% more expensive from the 2014 average.
Housing inventory remains at 2.2 months—the same as it was in 2014. The ABOR report explains that "real estate experts consider a balance of supply and demand when inventory hovers around 6.5 months."
The current president of ABOR, Aaron Farmer, said that the organization will pursue its advocacy for government policy that will help expand the supply of housing, especially for first-time buyers in need of affordable options.
The original article can be accessed here.